Prey Availability
The dry season prey concentrations project monitors the spatial patterns of aquatic fauna densities across the Everglades landscape. Of particular interest, are the inter-annual variation and correlations with local site characteristics, hydrologic patterns, wet season fauna production, and ultimately, predatory wading bird nesting numbers. This monitoring is based on the framework of the trophic hypothesis, which states that wading bird population size is limited by the availability of aquatic fauna that are, in turn, affected by hydrologic patterns and conditions.
See the results for prey availability in the Greater Everglades.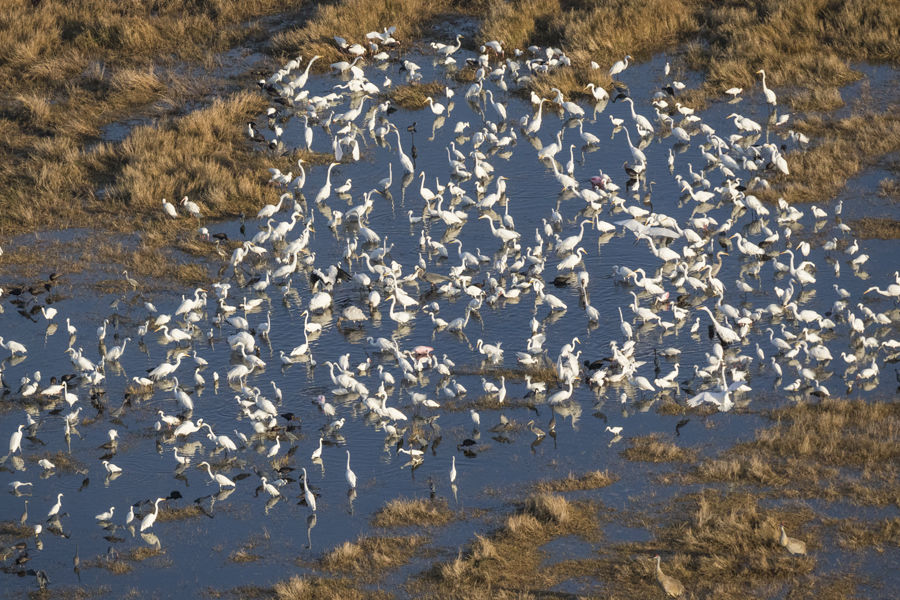 How is it measured?
Prey availability (aquatic fauna dry season) is the dry season prey density (prey/m³). The metric is the interval between exceptional prey density years. To receive the highest score for a period of interest, the mean interval between exceptional prey density will be at least one standard error below the average time interval between exceptional nesting years. Decreasing intervals indicate that exceptional prey density years are occurring more frequently than exceptional nesting years.