Oysters
The eastern oyster (Crassostrea virginica) is a natural component of estuaries in south Florida and can provide water quality benefits including reduction of nutrients and particulate matter, and the control of phytoplankton. They also provide habitat and food for many estuarine species, and are an important commercial, recreational, and economic resource for coastal communities. Oyster reefs also protect shorelines by the attenuation of wave action and other perturbations from recreational boating.
See the results for oysters in the Northern Estuaries.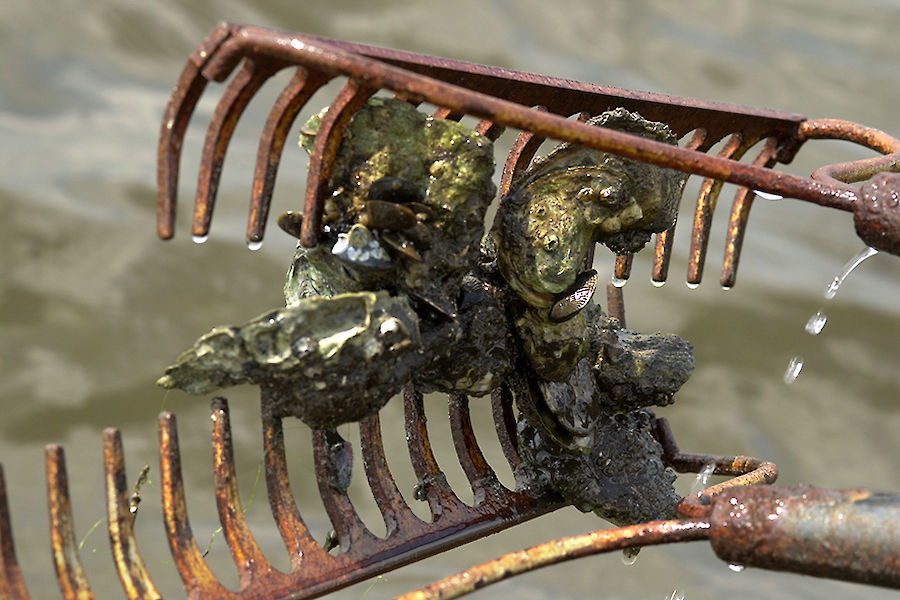 How is it measured?
Oysters are monitored in the Northern Estuaries in all three subregions. Four aspects of oyster ecology are being monitored: density of settled oysters, reproductive development, juvenile recruitment, and prevalence and intensity of infection by the parasitic protozoan Perkinsus marinus (dermo). These measures result in three indicators that are included in the report card assessment; oyster density, oyster recruitment, and oyster dermo infection prevalence. 
Oyster density thresholds are based on the Interim Goals and Interim Targets which are region and site specific. These are the number of live oysters per meter squared.
Oyster recruitment thresholds are based on the number of spat on shell which is 5 spat/shell/month.
Oyster Dermo Infection Prevalence thresholds are based on the percent of infected oysters. The goal is to have 0% of oysters infected. A higher percent infection equals a lower score.
These three indicators are equally averaged into an overall Oyster score.