Lake Stage
Lake stage or the stage envelope is the level or depth of the water in Lake Okeechobee. Lake stage is an important indicator because it effects almost every aspect of the environment in Lake Okeechobee. While the upper reaches of the marsh tend to be completely dried for months during droughts, lower water levels in the nearshore zone, coupled with decreased mixing with turbid pelagic water, promotes vegetation and periphyton recovery; revitalizing the submerged aquatic vegetation, emergent plant, and epipelon communities at the deeper ends of the marsh. This leads to increased nutrient uptake, increased water clarity, and reductions in algal blooms, all of which constitute good habitat conditions for associated faunal communities. Conversely, exceedances above the stage envelope lead to declines in vegetation and periphyton abundance in the nearshore region and enable nutrient laden water to move farther into the interior marshes.
See the results for lake stage in Lake Okeechobee.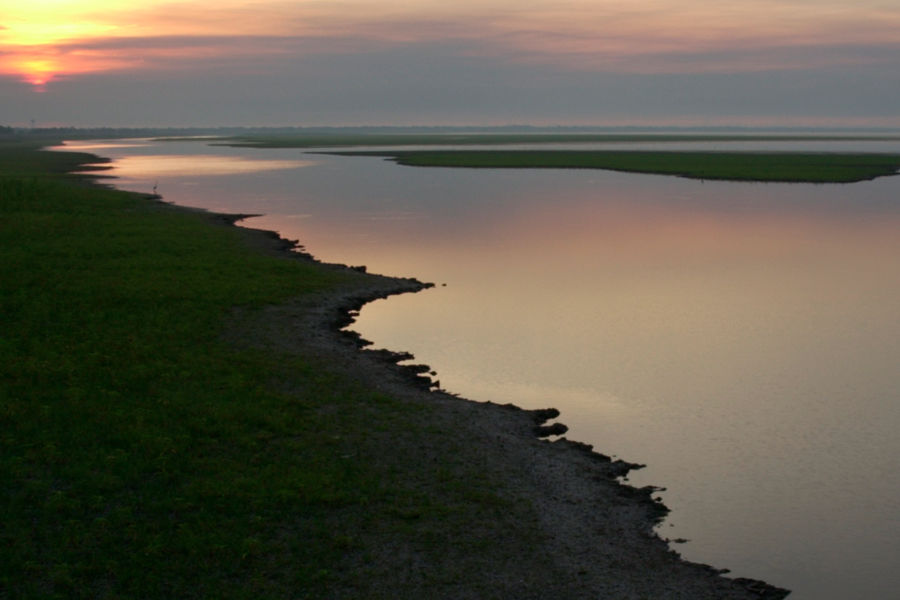 How is it measured?
Lake Stage is measured at stations throughout Lake Okeechobee. The thresholds are ranges of depth that are different based on month and season.
Threshold Levels