Gulf Pipefish
Gulf pipefish are one of the important species that makes up the epifauna community in Biscayne Bay.
See the results for gulf pipefish in the Southern Coastal Systems.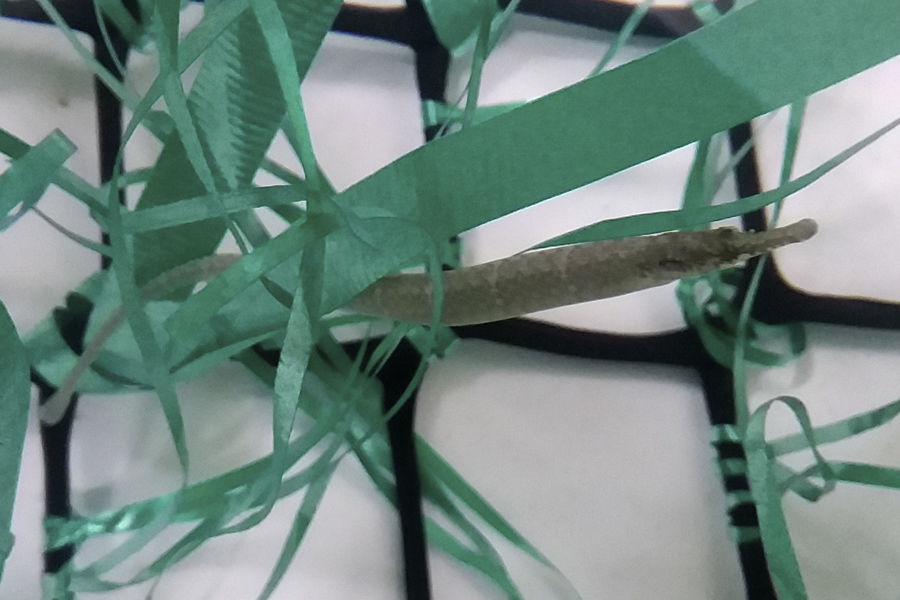 How is it measured?
Gulf pipefish (Syngnathes scovelli) is an indicator in the Southern Coastal Systems in the Biscayne Bay sub-region. 
The IBBEAM Epifauna Project is designed to monitor and assess progress toward a more mesohaline nearshore community of shrimp, crabs, and small fish. Integral to this assessment is finding and following ecological indicators representative of this community that are sensitive to salinity. Epifaunal samples and water quality data (salinity, temperature, dissolved oxygen, pH, and water depth) are co-collected twice a year (dry season and wet season) at 47 sites along the shoreline between Shoal Point and Turkey Point. A 1-m² throw trap is used to collect three subsamples at each site, which are merged to form a 3 m² sample for the site and collection period. Abundances of potential indicator epifauna taxa are measured by density and occurrence. These abundance metrics are followed over time and space to determine patterns and trends and are examined in relation to salinity and other environmental factors. They are also examined in relation to extreme events.
The indicator calculation is based on the presence/absence of gulf pipefish in the sample which is related to variability between wet and dry season.